""The insurance industry needs to attract more digital natives to help it adapt to the changing global business environment in which developing markets are playing a prominent role in insurance. " — Inga Beale, Chief Executive, Lloyd's of London
Discover More
Here you will find more details about our team, our project initiatives and what we bring to the market.
Learn More

Our mission is to build and operate an innovation lab, a new beacon, that is integrated into the London Market and provide a technology sandbox to conduct discovery projects and foster technological innovation. We have designated the facility RiskForge and propose to operate as a utility to the entire market. This includes but is not limited to: Brokers, Adjusters, Surveyors, Lawyers, Lloyd's Agents, just to name a few. All are stakeholders in the future of the market and need to leverage technological innovation before innovation overtakes the market.
The objectives of RiskForge are to validate market-product fit for entrepreneurs then incubating and accelerating projects that serve large commercial, wholesale and derivative insurance/reinsurance trading corridors. Especially those involved with placing or underwriting cross-border, wholesale or specialist risks.
We deeply value the continuing prominence of the London Market and wish to further enhance the market's dominion as the centre of excellence in the world of Insurance.
RiskForge will operate in direct proximity the market, pooling investment, resources, guidance and governance from stakeholders.
The lab will catalyse:
Financial Technology 'FinTech'

Regulatory Technology 'RegTech'

Insurance Technology 'InsTech'
Additional projects will identify and develop new revenue streams and new approaches to Actuarial, Underwriting, Risk Management, Aggregation and Claims Management techniques to capture and capitalise on new economies and buying patterns.
Learn More

A key feature of RiskForge is it provides access to both key sponsors and a broad spectrum of stakeholders in the risk-transfer market that are engaged and encouraged to participate throughout the funding cycle.
Pre-qualified and authorised investors will be provided access via online investment pledge platform, similar to those used in crowd-funding and kick-starter sites.
We've designed this funding platform for specific projects developed within RiskForge. Our approach involves pooling strategic investment equally with smart money, to incubate and accelerate the most promising (or most relevant) projects to our global market. This will include the option of future equity stakes.
Another distinguishing feature is our strong focus in targeting follow-on investment for RiskForge alumni.
We have designated the platform:
.
On behalf of participants, we will:
Discover

Plan

Market

Facilitate

Validate

Collaborate

Supervise

Launch

With the introduction of a sustainable, home-grown innovation lab and a pipeline of venture candidates for the market to actively participate as collaborators and investors.

A key feature of developing the project as a networked incubator with collaborative facilitates, affording start-ups and immersive experience with preferential access to a network of potential partners; partners at the heart of the insurance industry.

The upside to this approach is that we will cultivate suppliers, experts, platforms and the solutions of tomorrow.
Insurance Technology (InsTech)
Consumer orientated channel development, exciting as it is, more naturally resides in the domain of Angel investors. Our unique selling point and how we are differentiated is our 'iB2B' focus; insurance business to business. The requirement we have identified and are targeting is more squarely focused on industrial strength infrastructure, payment systems, and regulation solutions that concern the entire London Market and our complex trading corridors.
Please hover your mouse over the tiles to discover the technology we are exploring beyond the "hype bubble". We welcome discussions with market stakeholders to further explain how we predict these technologies will impact the market in the near-future. Please get in touch.
Founders
Our founders have over 100 years of combined experience as business leaders, innovators, entrepreneurs and start-up mentors. We are applying our expertise and leveraging our professional networks, to create an environment for digital pioneering from within the market itself.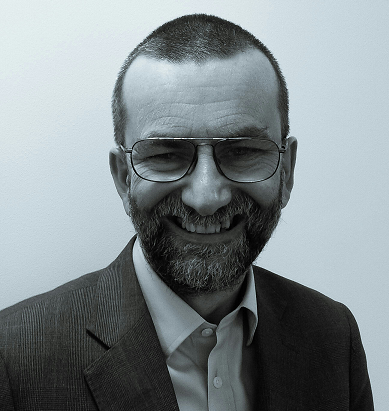 Gary has 25 years of solid commercial experience in a variety of IT roles, particularly Commodities and Insurance industries. Gary has a extensive knowledge of Distributed Ledger technologies ("Blockchain") in Financial Services.
Among his many accreditations, Gary is a certified PRINCE2 Practitioner (Project Management), Member of British Computer Society (MBCS) and a Chartered IT Professional (CTIP)
Gary is very active in Blockchain and Smart Contract exploration and in early 2016 commenced and assignment on behalf of the TOM Innovation Council to identify and scope some key projects. He is also a Mentor with StartupBootCamp's InsureTech stream.
Gary is supporting RiskForge projects and teams in key areas such as:
Data Analytics and BI
Data Warehousing and Marts
Project Management
Market Trading Platforms
Distributed Ledger Architecture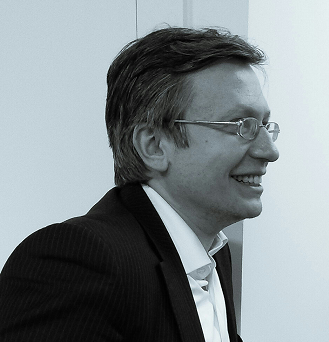 Vladimir has an exceptional finance, insurance, academic, technology and business background. Vlad has over 20 years of experience in the international banking and insurance industry
He is the founder of a political and credit risk solutions insurance specialist, having previously worked at Deutsche Bank and others prior to entering the Lloyd's market, with roles at Hiscox, Price Forbes and others, developing political and credit risk insurance practices.
A technology enthusiast and full-stack web software expert, Vladimir is an Intel IoT innovator involving big data and blockchain technologies. Vladimir is also a PhD-qualified economist and holds an MSc (Finance), BA (Int'l Management and Marketing) and ACII qualifications.
Vlad's focus at RiskForge is:
Financial Systems Integration
Complex Cross Border Trading
Risk, Regulation and Reporting
Systems Integration
High-Performance Computing
Technology and Business Validation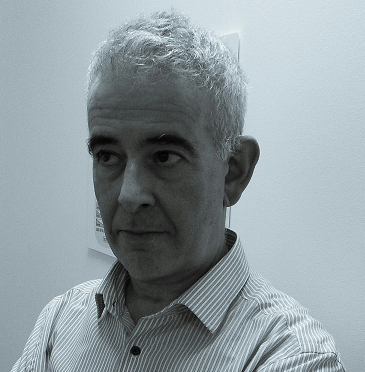 Ben is a leading figure in systems architecture, design and strategy, with over 20 years' experience gained working with Brokers, Insurers and Vendors, primarily in the London Market.
Among Ben's many specialist subjects are: e-trading, blockchain, distributed ledger, platform selection, project/programme management, architecture, ACORD/Ruschlikon, MI/analytics, supplier management and benchmarking.
Ben formulates and defines digital strategy. He has led the introduction of technology and processes to the market and among his many accomplishments, implemented secure messaging platforms for global brokers and insurers.
Having himself developed a Blockchain platform, Ben is instrumental in supporting RiskForge projects and teams in areas including:
Platform Infrastructure
Project Validation
Architecture
Systems Integration
Standards and Compliance
Craig has been in the London Market since 1991, a distinguished innovator in Risk Services and Risk Management arena. He has delivered business growth and competitive advantage by capturing new technology and business opportunities.
Craig was a founding member of the ECF Third-Party Access Group and successfully implemented ECF, CLASS and Central Settlement.
Additionally, Craig advises tech start-up teams and private investors and is also an early stage investor in a number of UK and European insurance start-ups. During early 2016, after 25 years of 'hacking' the market, Craig entered an Insurance 'Hackathon' hosted by Aviva with themes IoT and Big Data. He originated a project that claimed two prizes.
As the originator of this project, Craig manages the project design, build and operations of RiskForge and InsTechIgnite together with leading sponsorship and investor initiatives.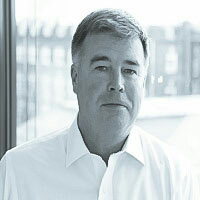 Cambridge Law Graduate, and Heath Lambert alumni who co-founded Ri3K, a start-up focused on digitizing the London Market. Ri3K was later acquired by Qatarlyst where Robin continued in his role of COO. Robin exited the business with a trade sale to Ebix, a leading insurance technology provider.
Robin has continued to foster innovation, consulting and advising numerous vendors and buyers in the Insurance Technology space. Robin has a track-record designing and implementing new technologies, electronic trading initiatives and services for the London market and in emerging markets, particularly Central Europe.
Robin is regularly engaged as panelist and speaker at numerous market events and is a co-founder of InsTech London, supporting start-ups and innovators entering the market.
Robin is leading market engagement, mentorship and investor relations for RiskForge and InstechIgnite.